Paintings
Note: these include work in a variety of media - drawing, gouache, collage, oil on canvas, board and paper.
Only a small selection shown here, further enquiries go to 'contact'.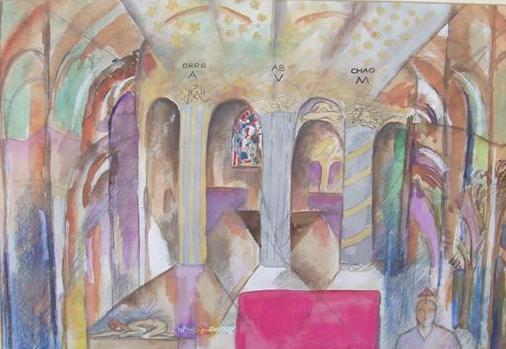 Rosslyn Chapel, Midlothian, 57x37cm, watercolour, pencil, inks on paper 1992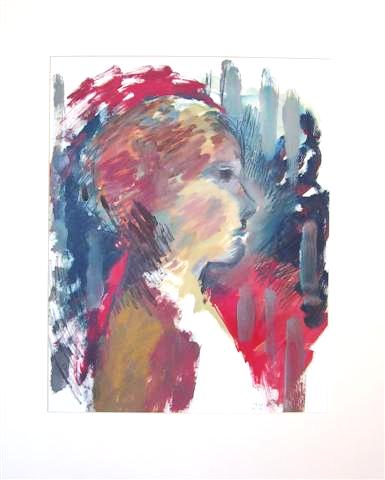 Head, 35x44.5cm, oil on paper, 1992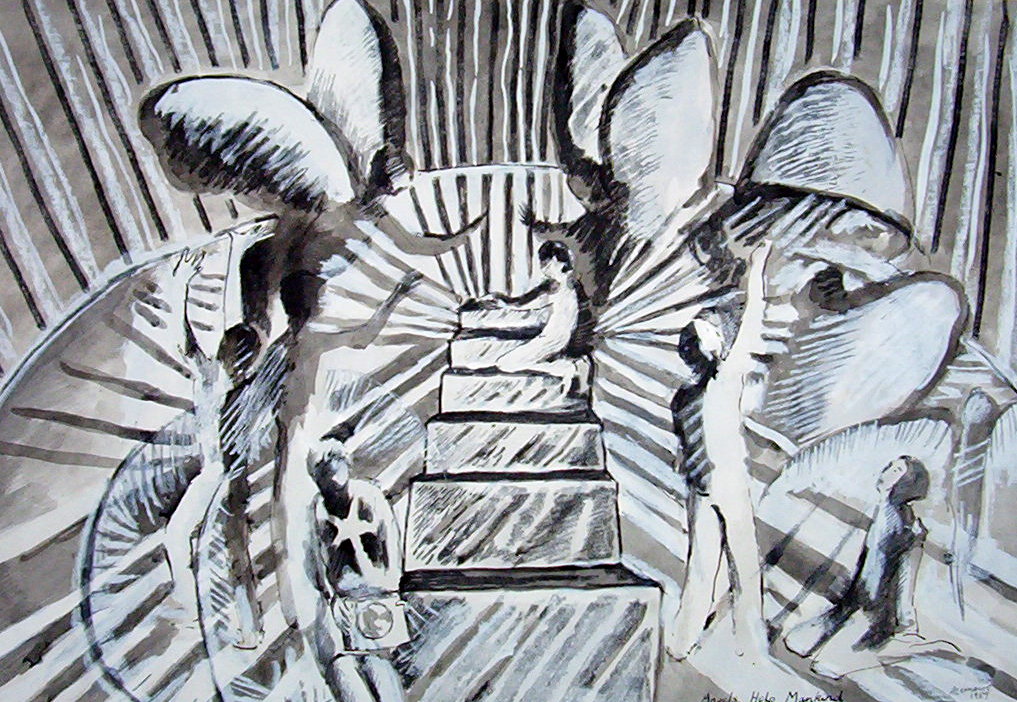 Angels Help Mankind, 1989, gouache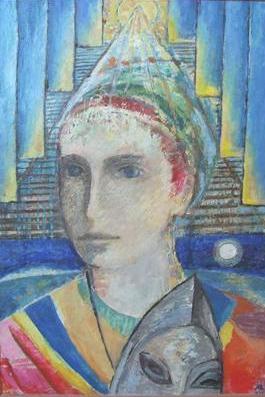 Path to the Sun, Oil on board, 24x34.5cm, 1995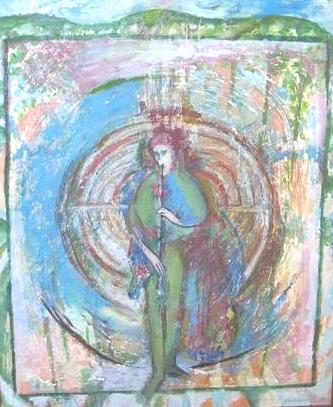 Piper, Oil on board, 34x40cm, 2003 (private collection)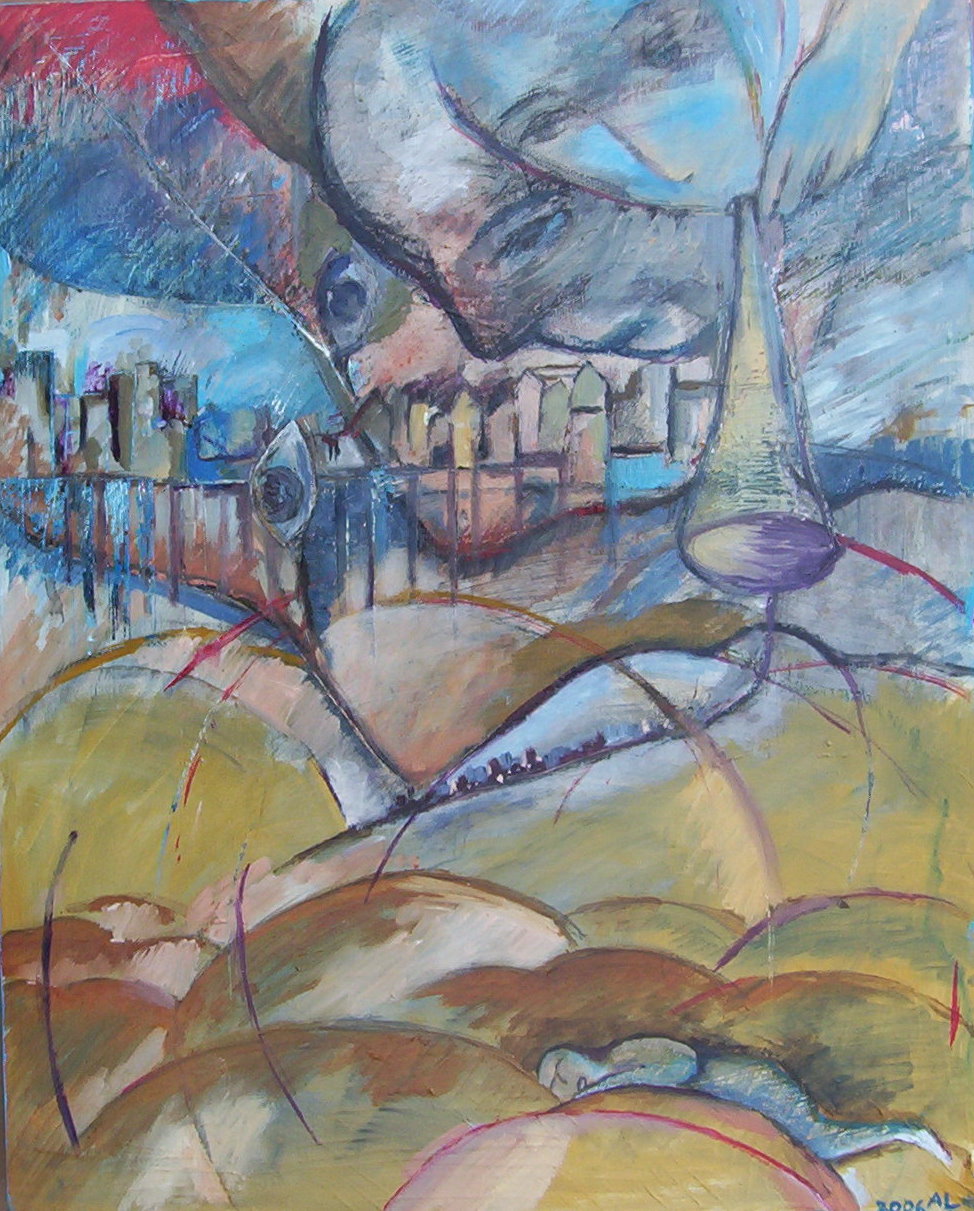 Little boy blue come blow your horn,
The sheep's in the meadow the cow's in the corn,
Where is the boy who looks after the sheep?
He's under a haycock fast asleep.
Shall you wake him? No, not I,
For if I do, he's sure to cry.
Oil on board, with words written round the sides of the board, 40x 50cm, 2006

(Note: Little Boy Blue may be a symbol of hope for the future, despite the chaotic conditions.
He is being called upon to blow his horn, but the world seems to be in chaos, the sheep are in the meadow and the cow
is in the corn, where they should not be, and the one who is supposed to look after the sheep is fast asleep … )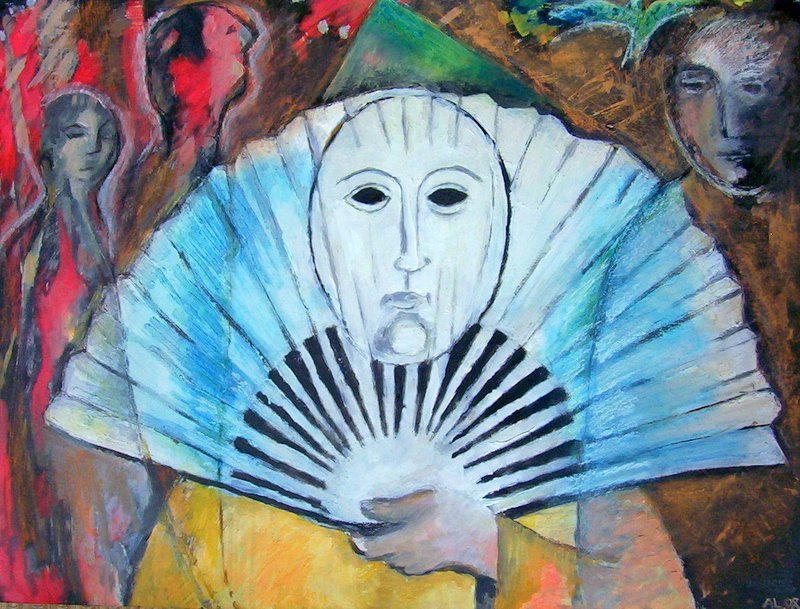 Fan Mask, oil on board 71.5 x 53.5cm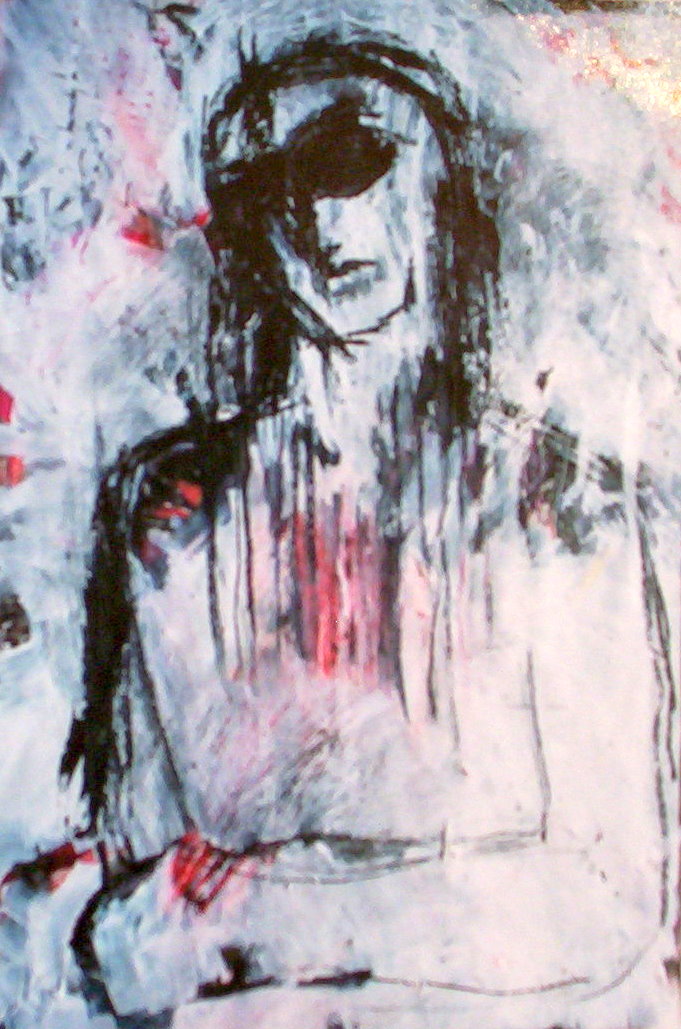 God of the Underworld, 2002, Gouache, acrylic, charcoal on paper
Private collection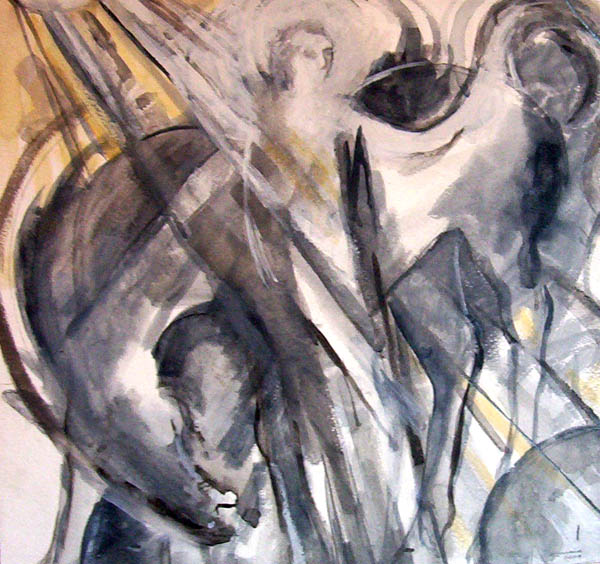 One of the 12 paintings for The Labours of Hercules The above is for Aries. Mixed media.
(Shown In the Tracks of Hercules, the Lennox Gallery, London.)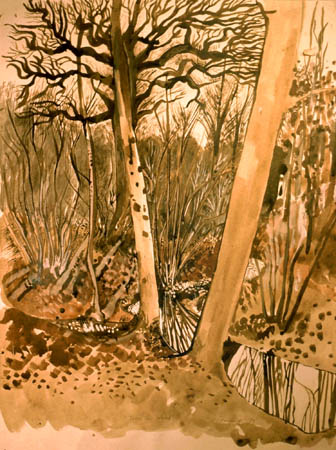 Trees in Wood. Pen and wash, private collection
home prints commissions books paintings bookplates talks contact