Bookplates - a selection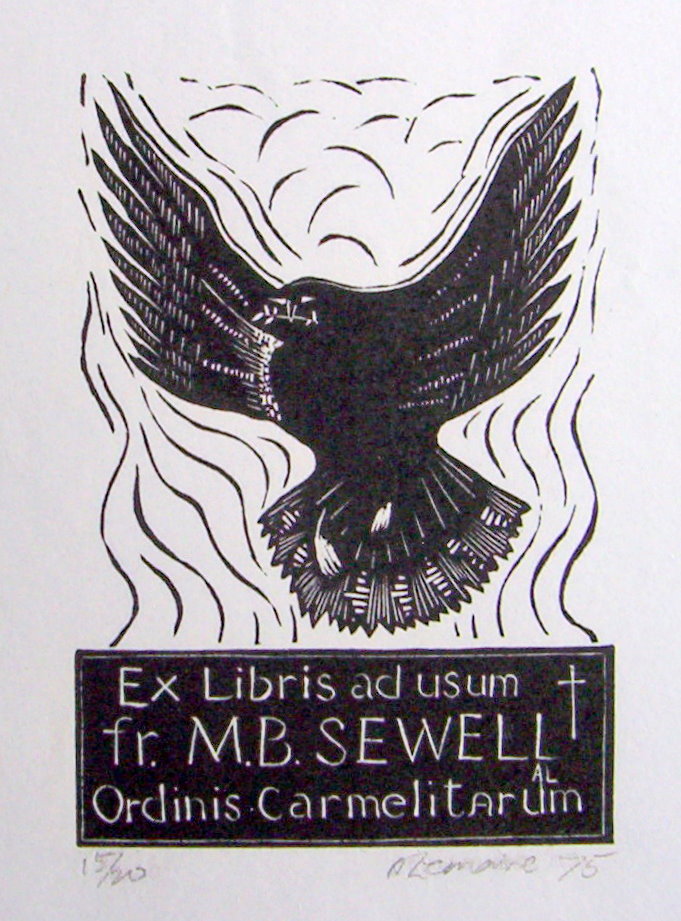 Ex Libris ad usum fr. M.B. Sewell, Ordinis Carmelitarium. 1975

Fr.Brocard Sewell was the founder of the Aylesford Review.
As a young man he was a compositor at Ditchling
and remained involved with the art and writing of the Eric Gill circle.
Over the years there was much exchange of letters with Angela Lemaire,
and his to her are at the National Library of Scotland.
Ex Libris Jacob.
Commissioned by the artist's sister for a young friend.
1989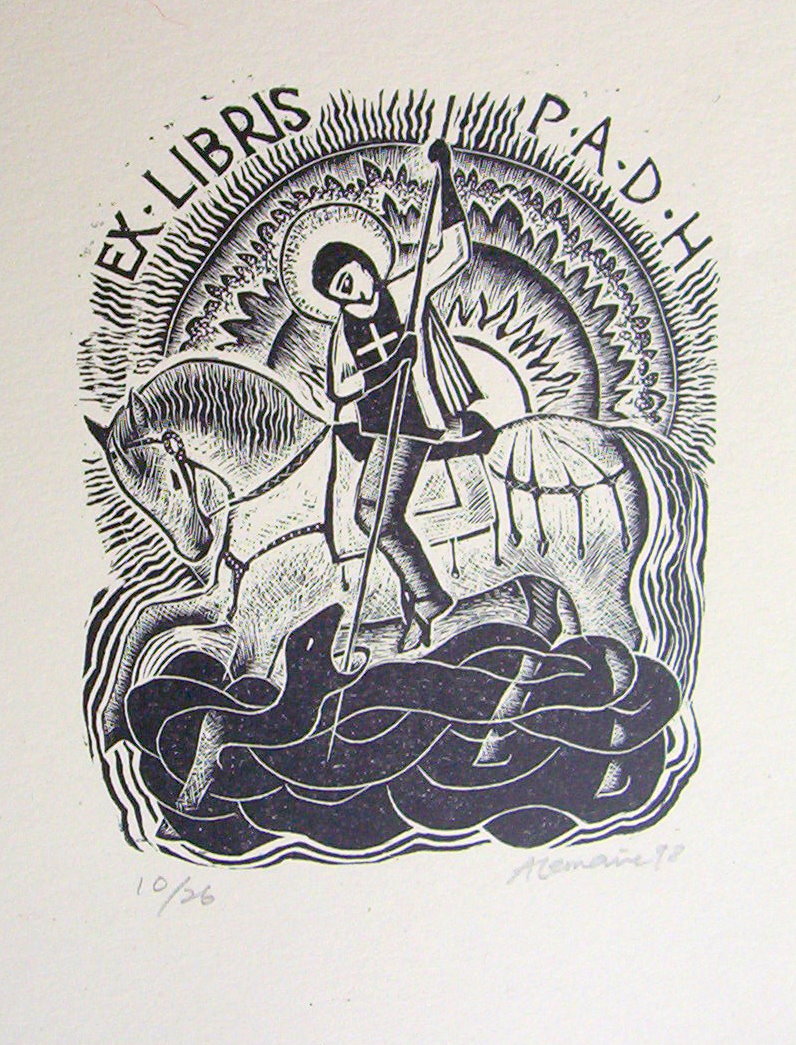 Ex Libris P.A.D.H.
St George mounted on his horse.
For Penny Holland and done for the International Biennial
'San Giorgio nell'Exlibris' Italy,
reproduced in their catalogue. 1998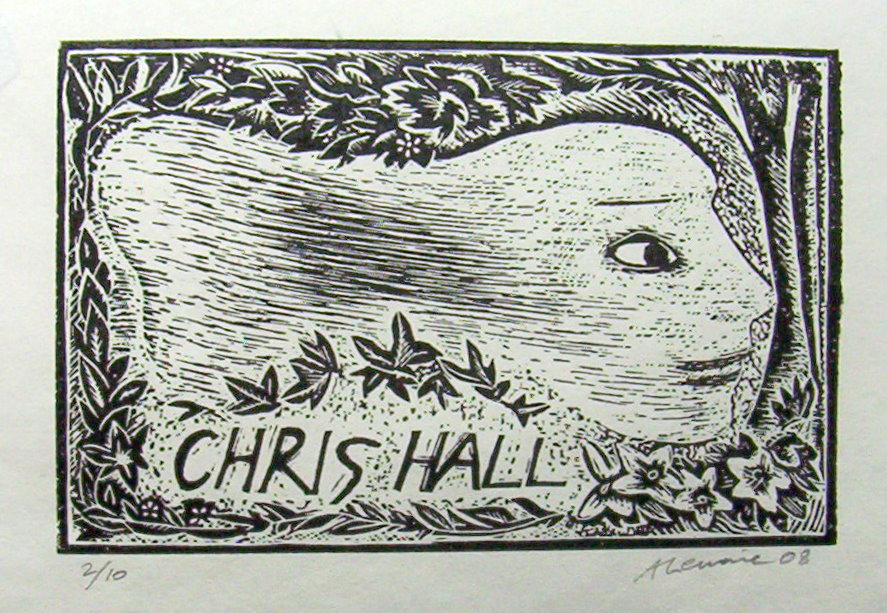 Chris Hall (sculptor) - bookplate, 2008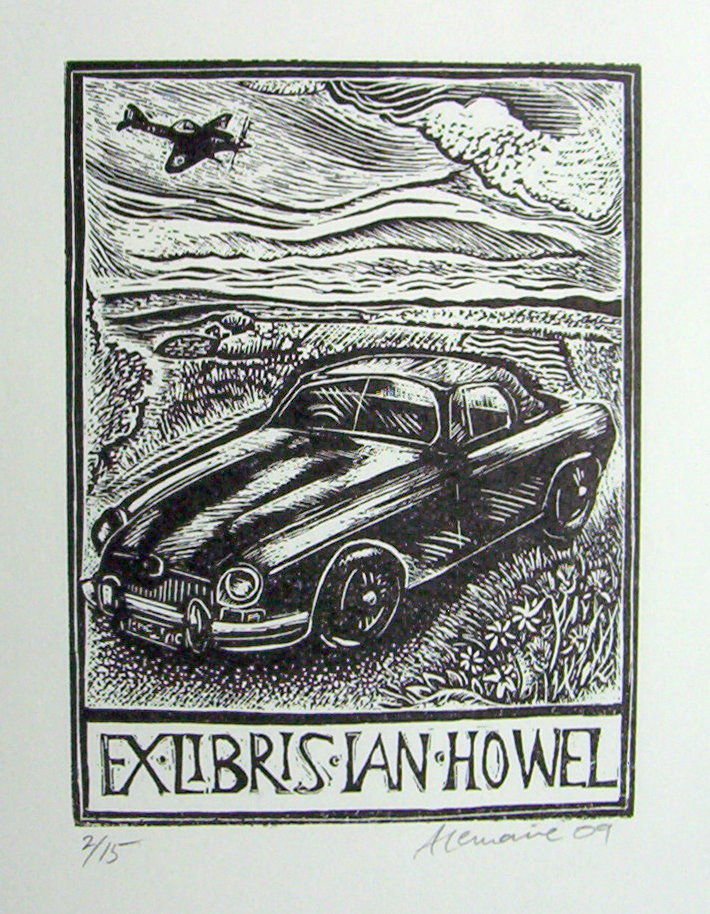 Ex-Libris - Ian Howel, 2009.
Spitfire, MGB, set in the landscape of the Scottish Borders.
Bookplate, Maartje Jansen McQueen (linocut, reduced)
home prints commissions books paintings bookplates talks contact